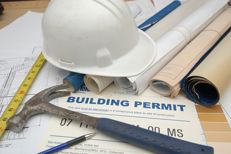 Before you apply for a building permit, it is important that you read over the information package.
If you are comfortable with the requirements for your project, you can fill out the permit application.
Once the application is complete, bring it and all required documentation to the Municipal Office to be submitted for review.
If you are applying for a building permit on behalf of a property owner, you need to also complete and submit an agent authorization form. 
If you have questions about your permit application requirements please contact the Building Department at 705-295-6852 Ext. 233.