Source water is the water from lakes, rivers (surface water), and underground aquifers (groundwater) that all Ontarians rely on for their drinking water.
The passing of the Clean Water Act, 2006, by the Ontario legislature, assists communities with protecting their municipal drinking water supplies.
Otonabee-Peterborough Source Protection Area has some of the best drinking water. It is important that we protect the water sources that supply municipal drinking water systems.
This is called Drinking Source Water Protection.
Otonabee-South Monaghan is located in the Otonabee-Peterborough Source Protection Area (O-P SPA) which covers approximately 3,365 km2 from Algonquin Park to Rice Lake, and is one of five source protection areas in the Trent Conservation Coalition Source Protection Region (TCCSPR).  For more information contact Otonabee Conservation at 705-745-5791 or visit the ORCA website.

Otonabee Conservation (ORCA) offers many water programs to assist everyone living and playing in the Otonabee Region watershed, to understanding how their use of and actions around managing water usage can help protect the very important resource that we all need and share. The Drinking Water Source Protection program provides information and resources to help understand what needs to be done to help protect local water sources.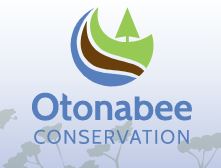 Contact Us
P.O. Box 70,
20 Third Street,
Keene, ON, K0L 2G0
Phone: 705-295-6852
Fax: 705-295-6405
info@osmtownship.ca